Affresco invites companies that sell wallpaper, wall coverings and decorative materials for cooperation..
Affresco's assortment includes a large number of unique collections of seamless wallpapers and murals, as well as individual interior fabrics. For productive work with trade organizations, all collections are presented in large printed catalogs with samples of each article and its demonstration in the interior.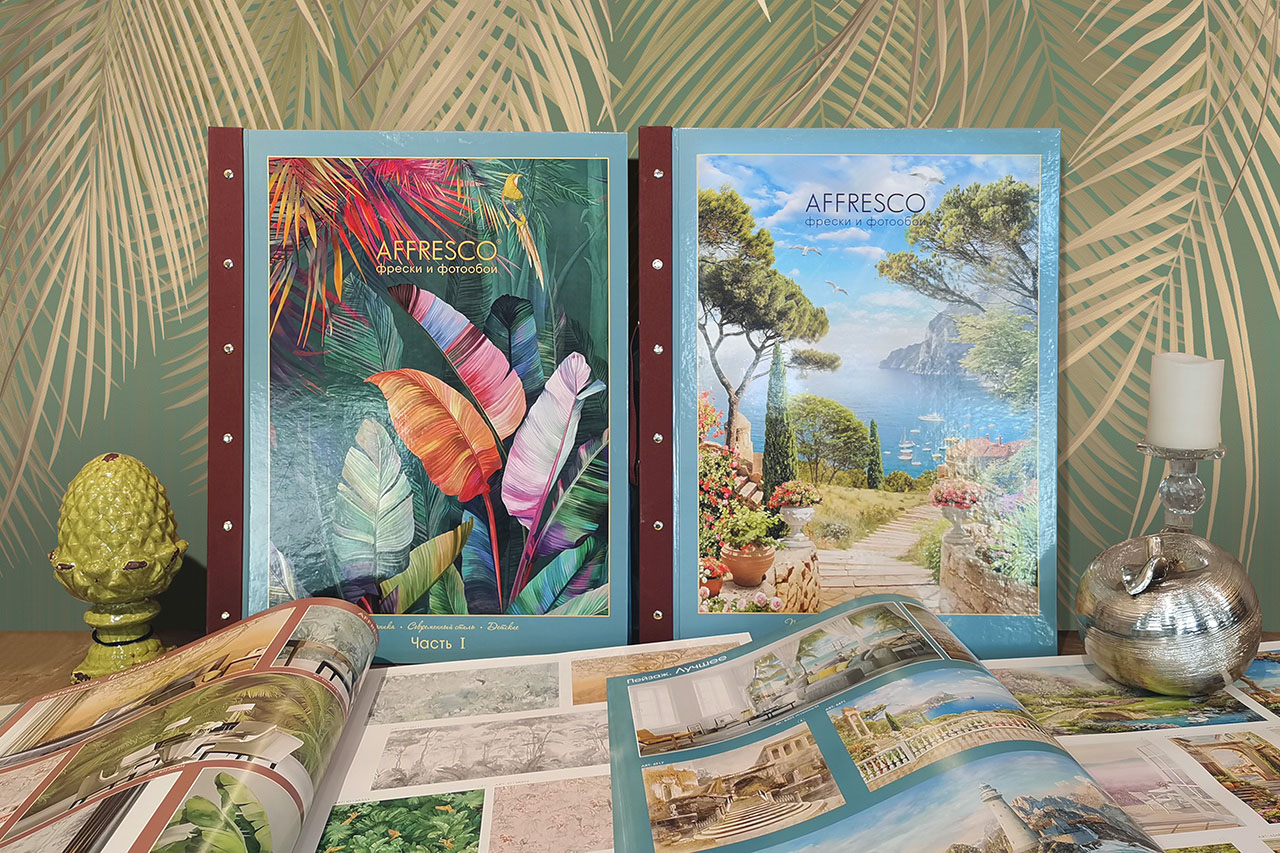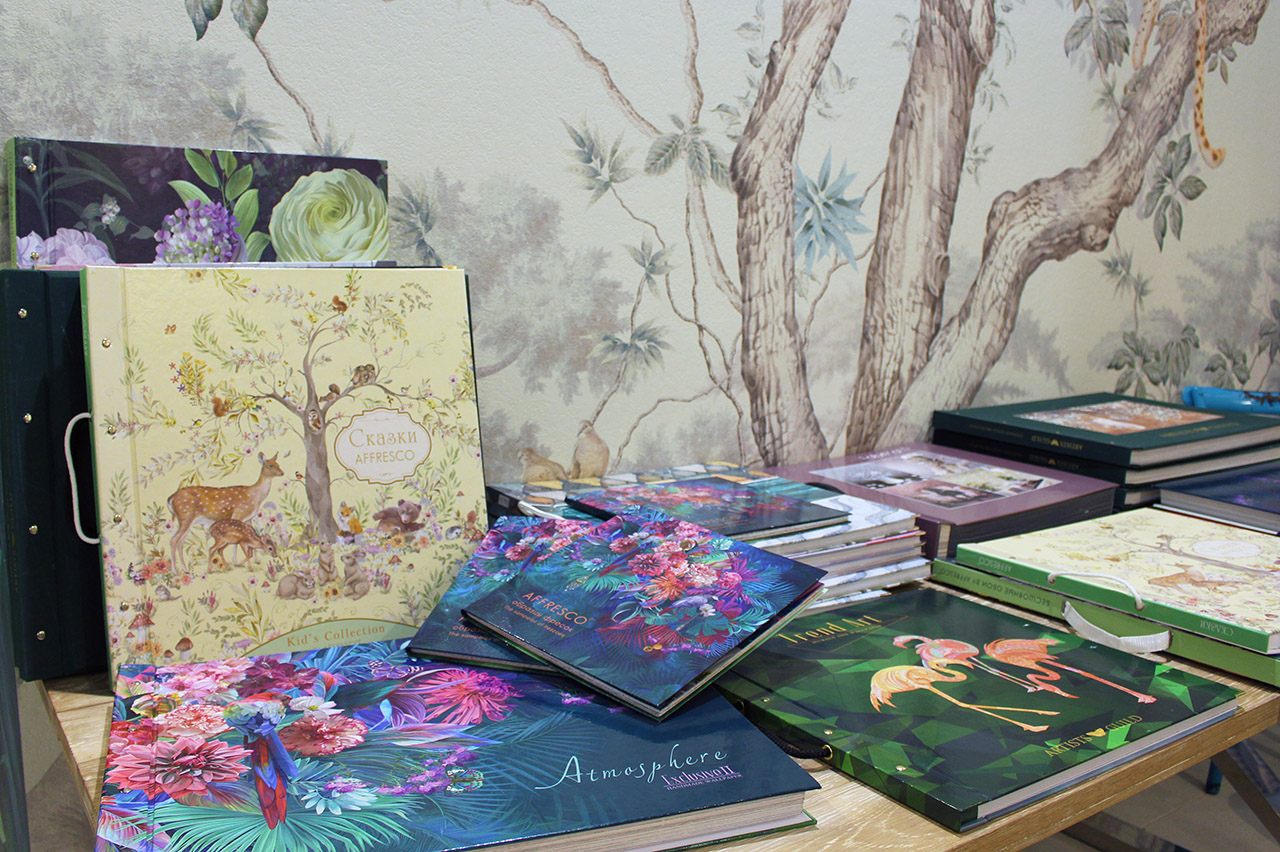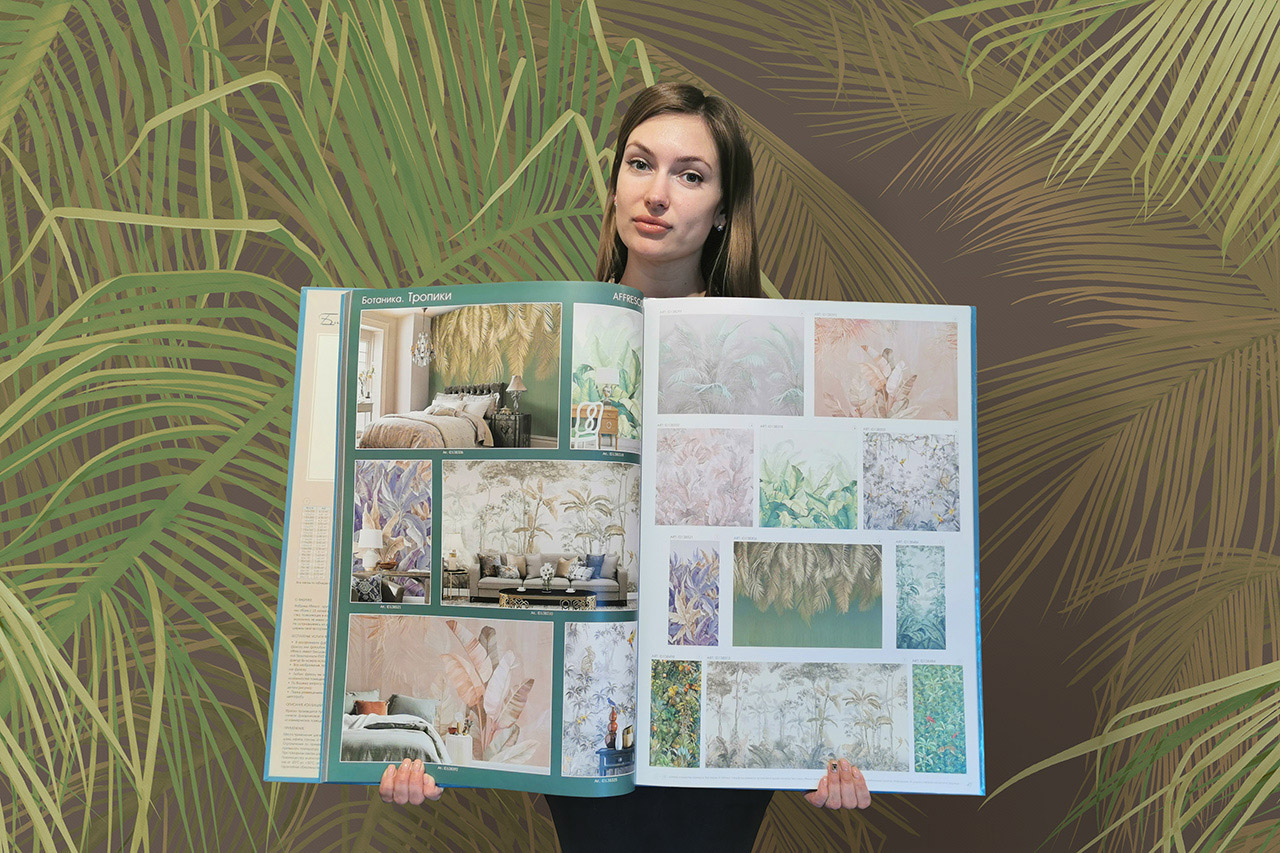 To start cooperation Affresco offers to purchase a basic set of materials "Dealer Kit", which will help to present the frescoes and wallpapers in the store or at the exhibition stand more expanded.
When you purchase a dealer kit, you will be provided with a free fresco with the Affresco logo with an area of ​​up to 4.5 square meters for display in the sales area. After the acquisition of the "Dealer Kit", all Affresco catalogs are covered with a substantial discount and a free exposure panel from each catalog purchased.
1. Discounts for the full range of Affresco products and free design services during production of a fresco.
2. Official Affresco Dealer certificate.
3. Advertising support:
Printing catalogs and an album with samples of textures of frescoes and paintings

Shop Equipment or Affresco Mural Exhibit

The right for free services of designers and artists of the company:


· Selection and search of images for the production of frescoes and photo wallpapers
· Making a sketch by a designer (changing the basic dimensions, collage, drawing, changing details)
· Design project of frescoes in the interior.
· Color correction and print fragments of frescoes in full size on the selected texture.
· Drawing images by artists of the company.
· Assistance in the design of retail outlets with frescoes and wallpaper.
4. Training of sales personnel.
In Moscow, in the Moscow Region and St. Petersburg, training is provided at the request of the Dealer, in the regions - according to the schedule of business development managers.
5. Training finishers installation brigades of the peculiarities of murals and wallpapers installations.
6. Installation services of frescoes (for Moscow, Moscow region and St. Petersburg).
7. Free delivery of finished products in Moscow, Moscow region and St. Petersburg.
We can guarantee our partners:
The shortest time to complete orders - 5 business days.

Impeccable service.


Quality (all products have the appropriate certificates).


Prompt delivery of orders.

If you are interested in cooperation with Affresco, fill in the application form for cooperation, and we will contact you.
Application for cooperation
You can also get all the information by phone. +7 (495) 159-59-99